Tub to shower conversions make your bathroom safer place. It's EZ to make your bathroom functional, safe, and secure. Making it beautiful is just an added bonus. Taking out the bathtub and turning it into a shower is our specialty. Enjoy this slideshow and when you're ready to move forward let us know. Below is the description of everything we did in this bathroom.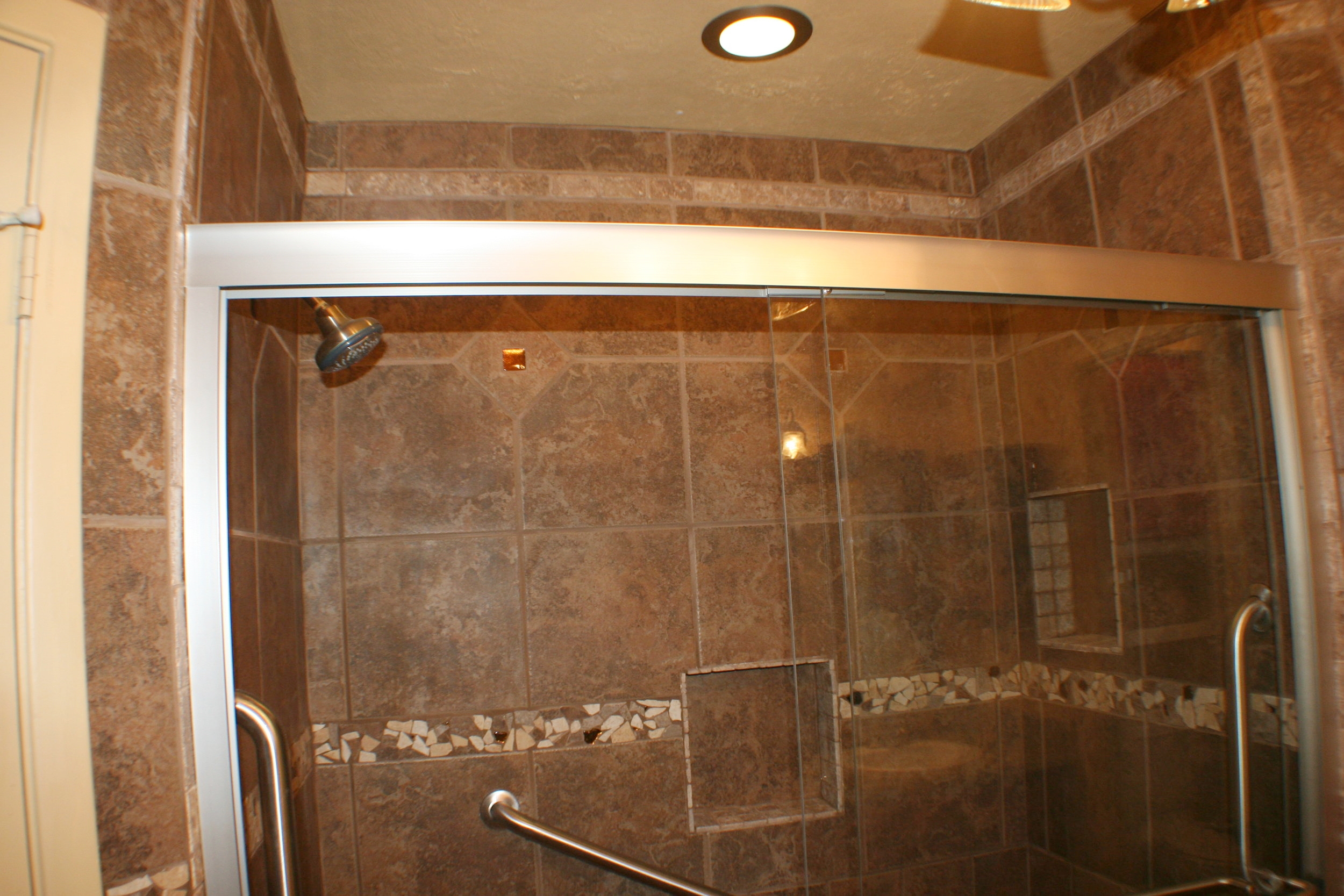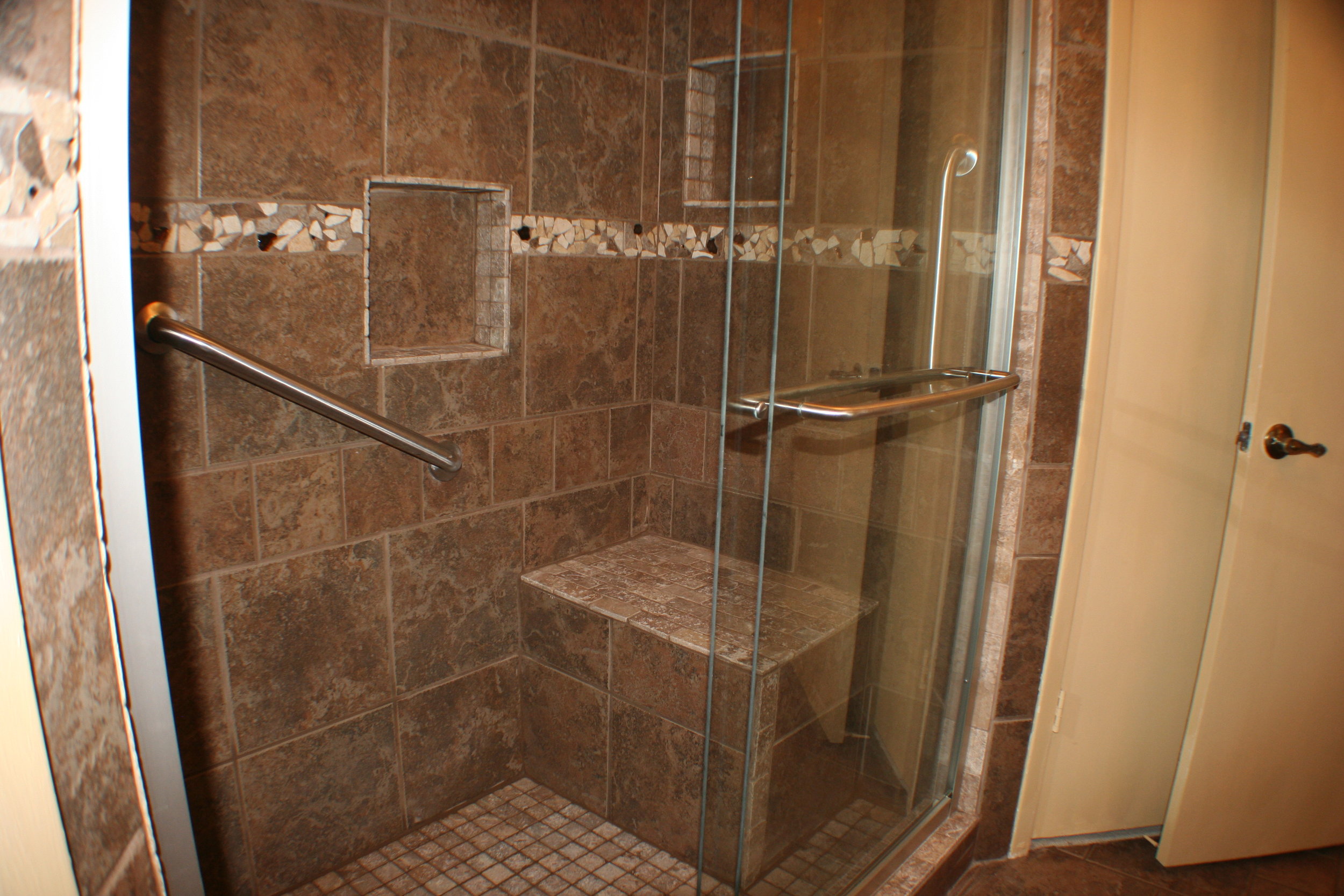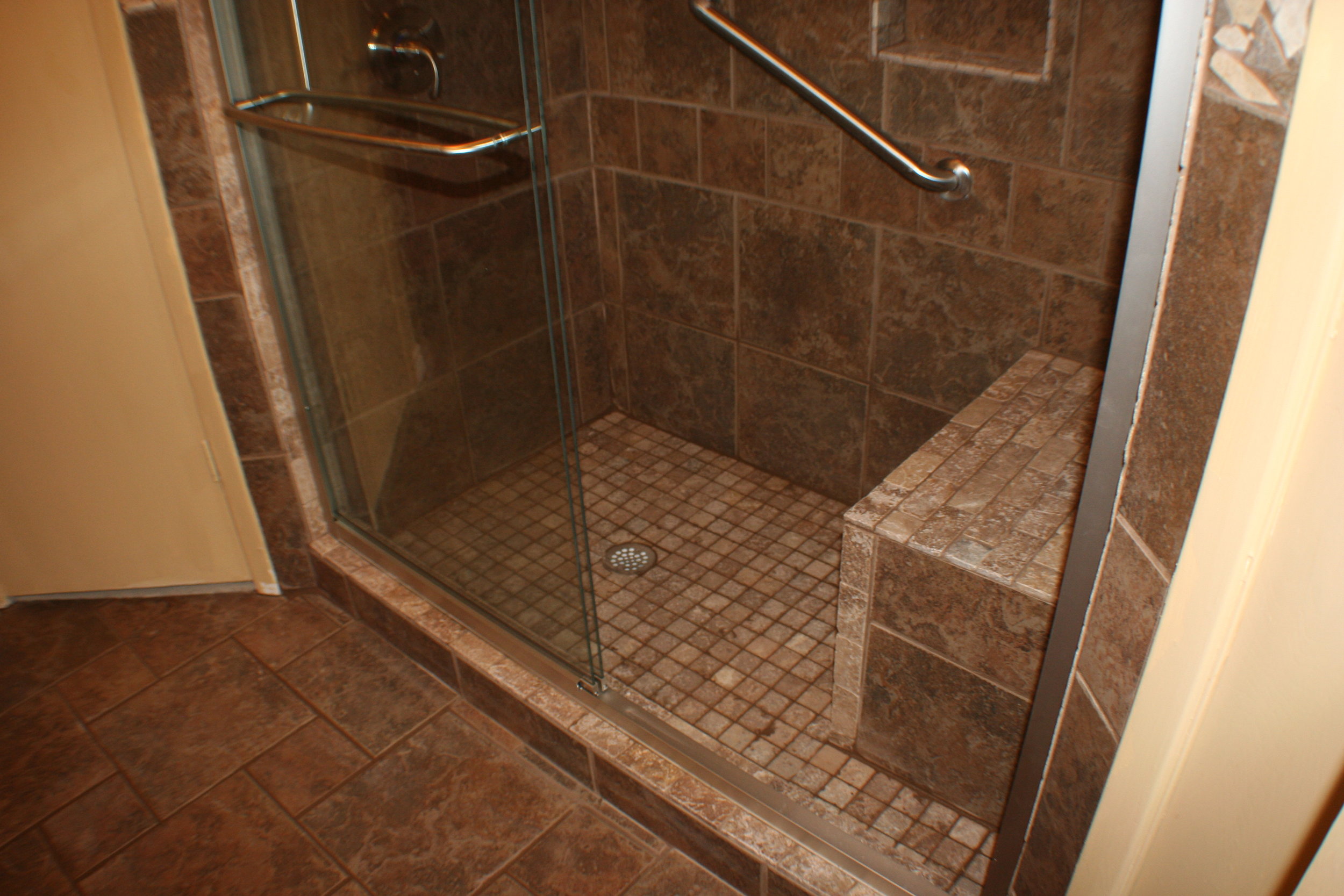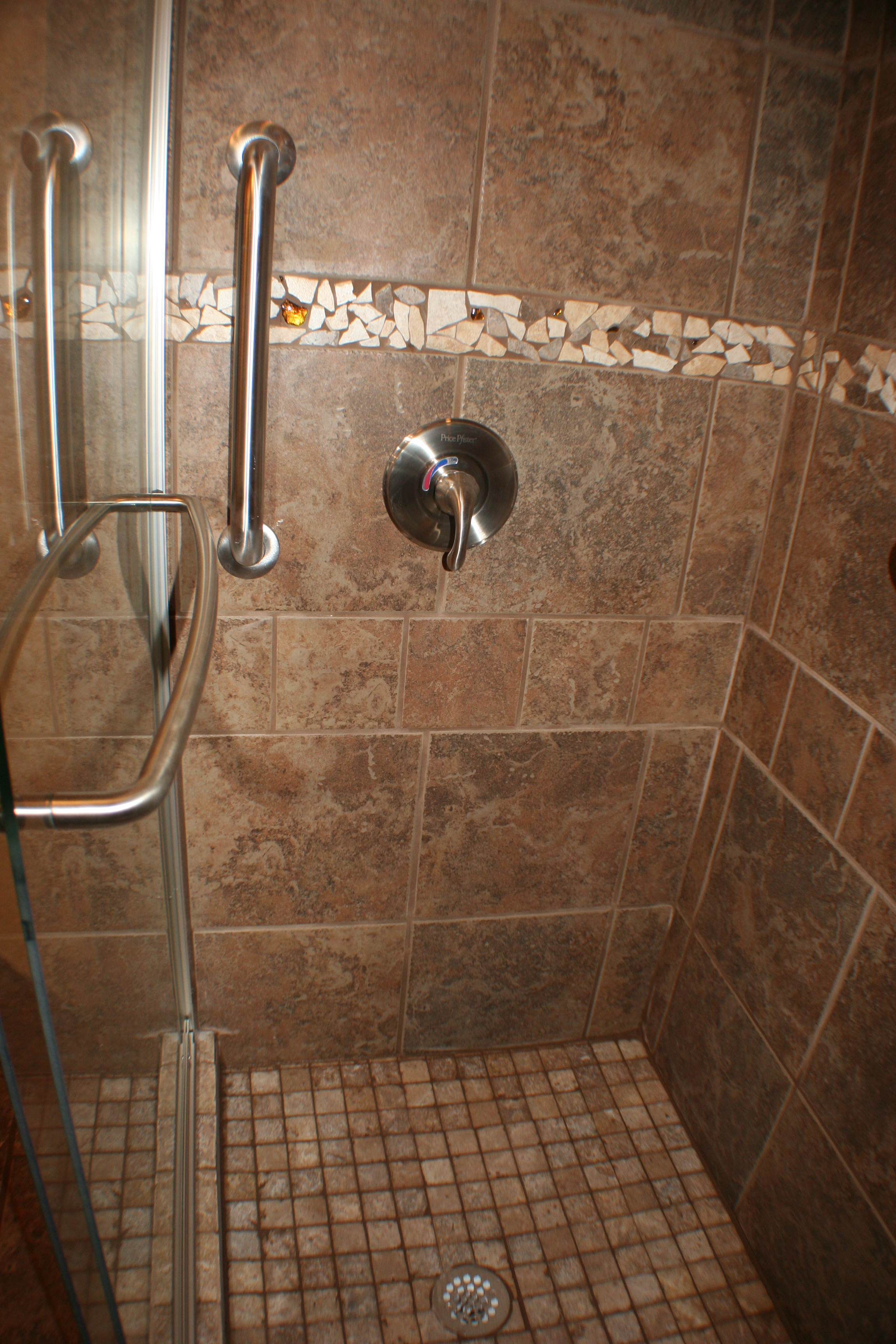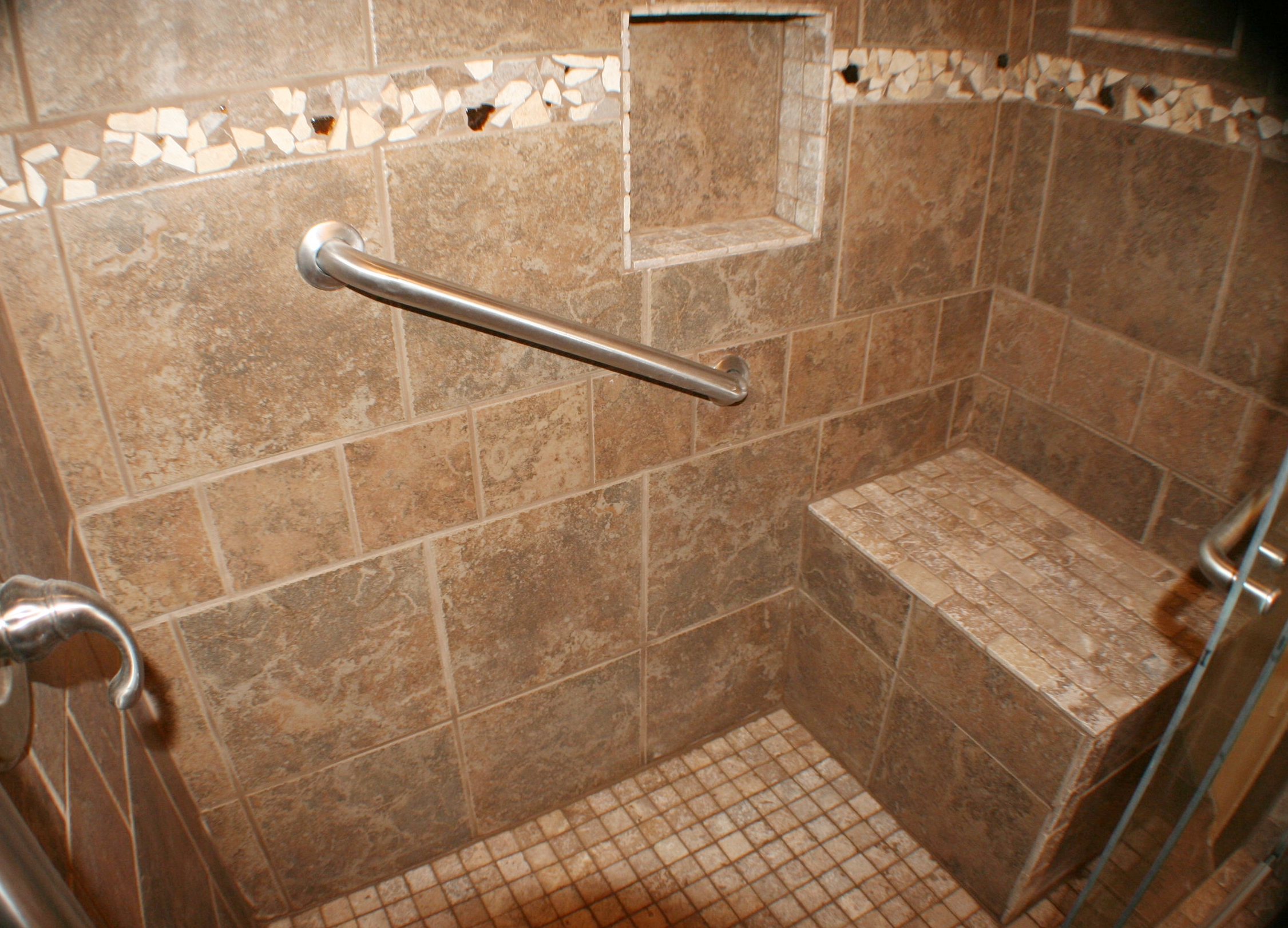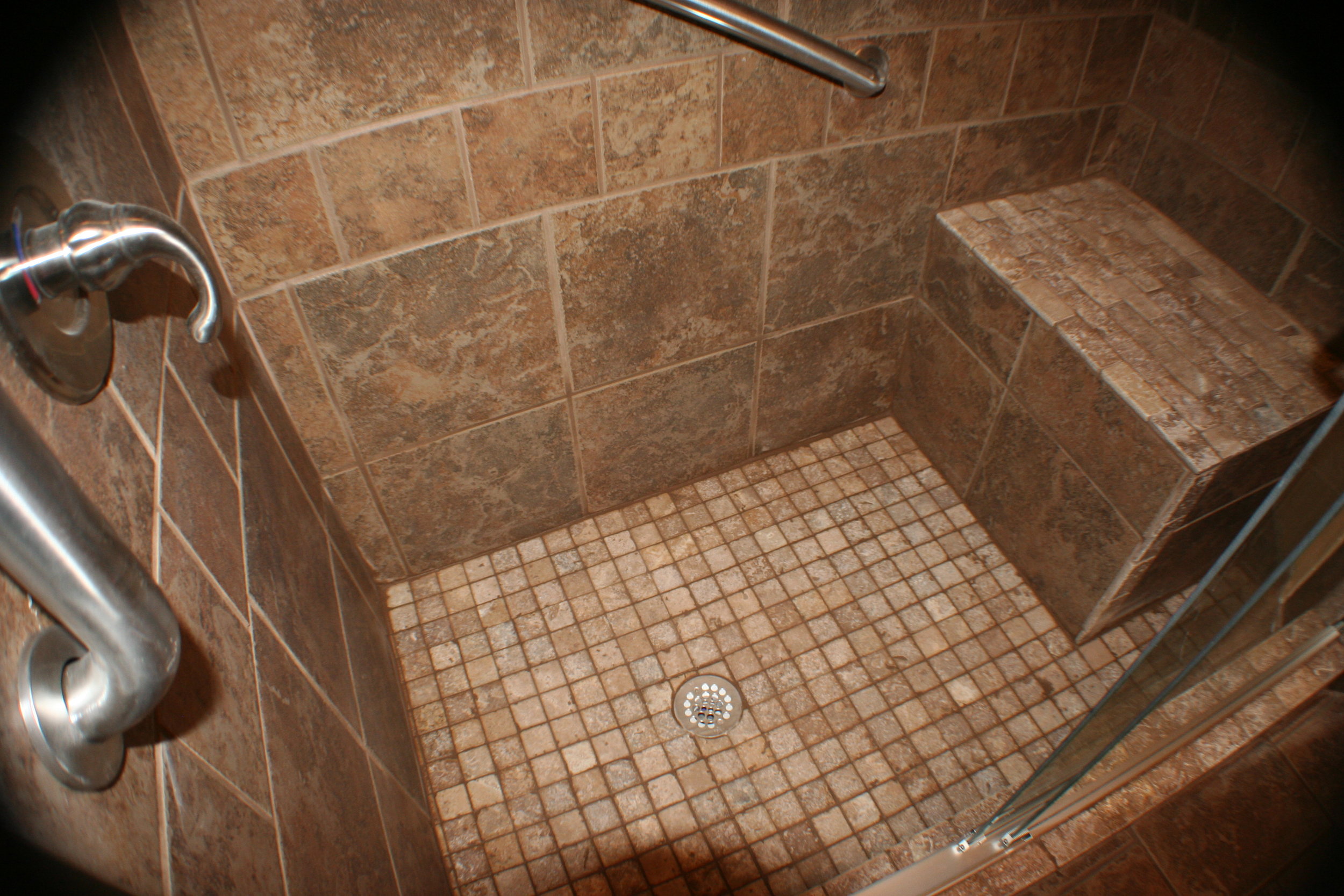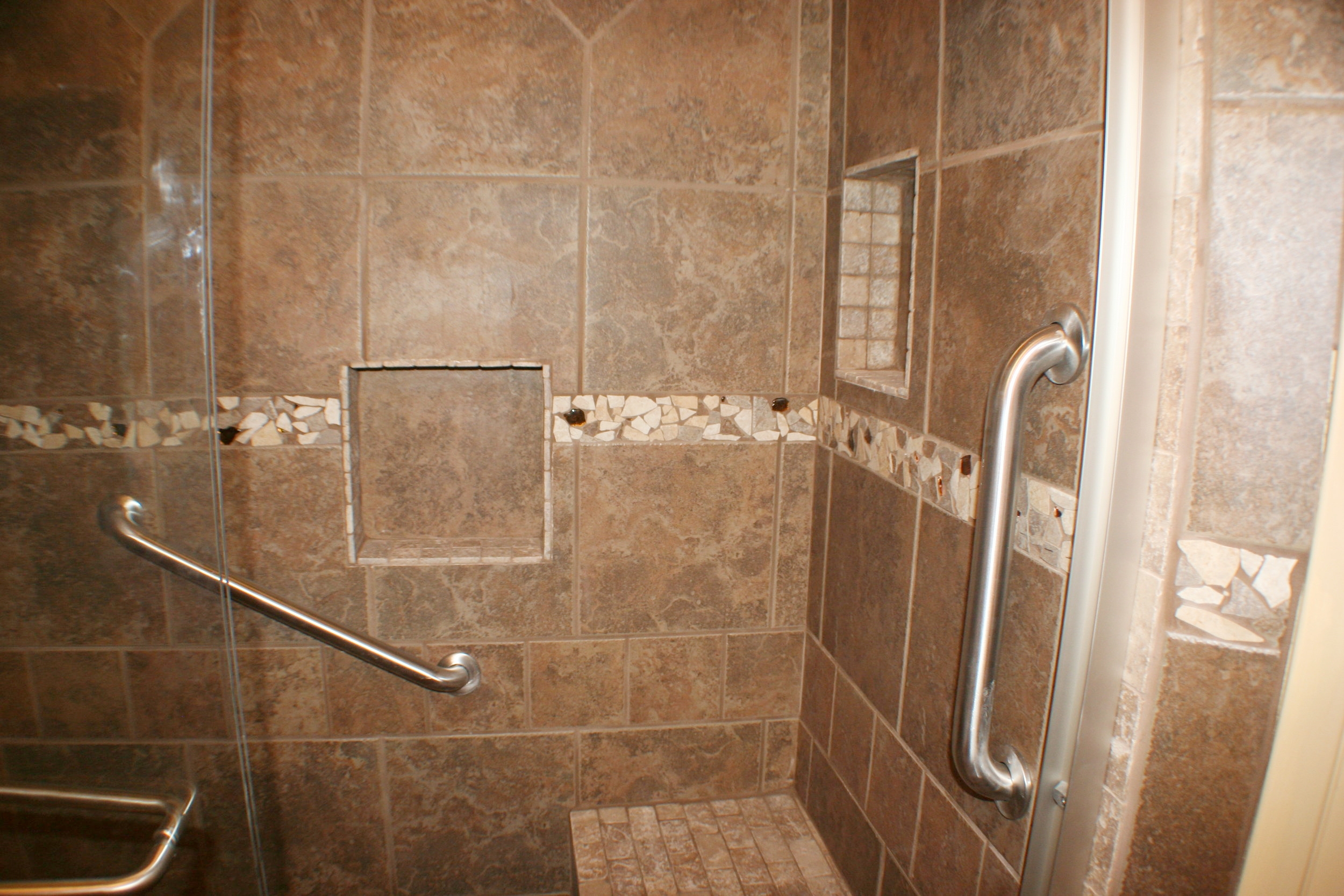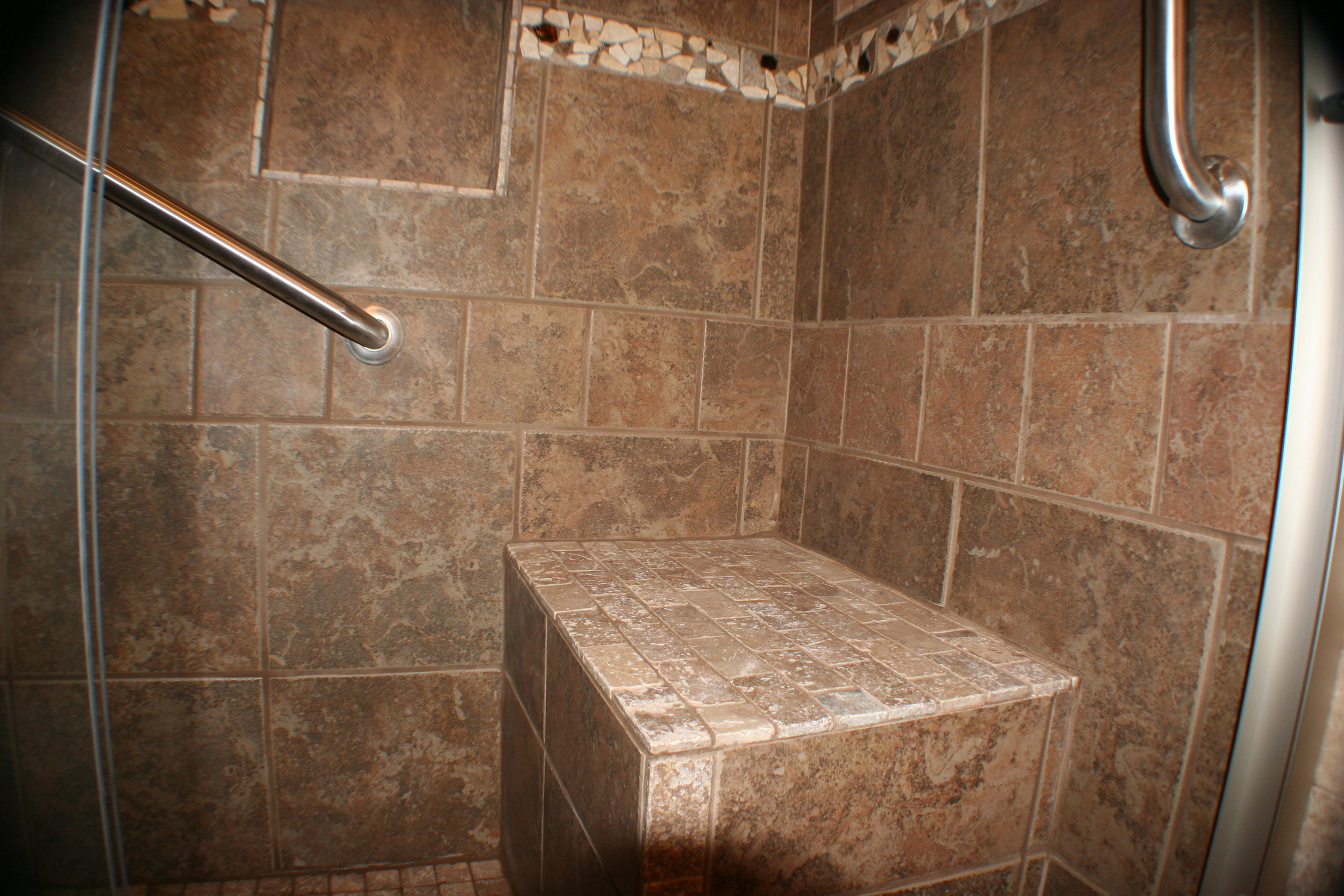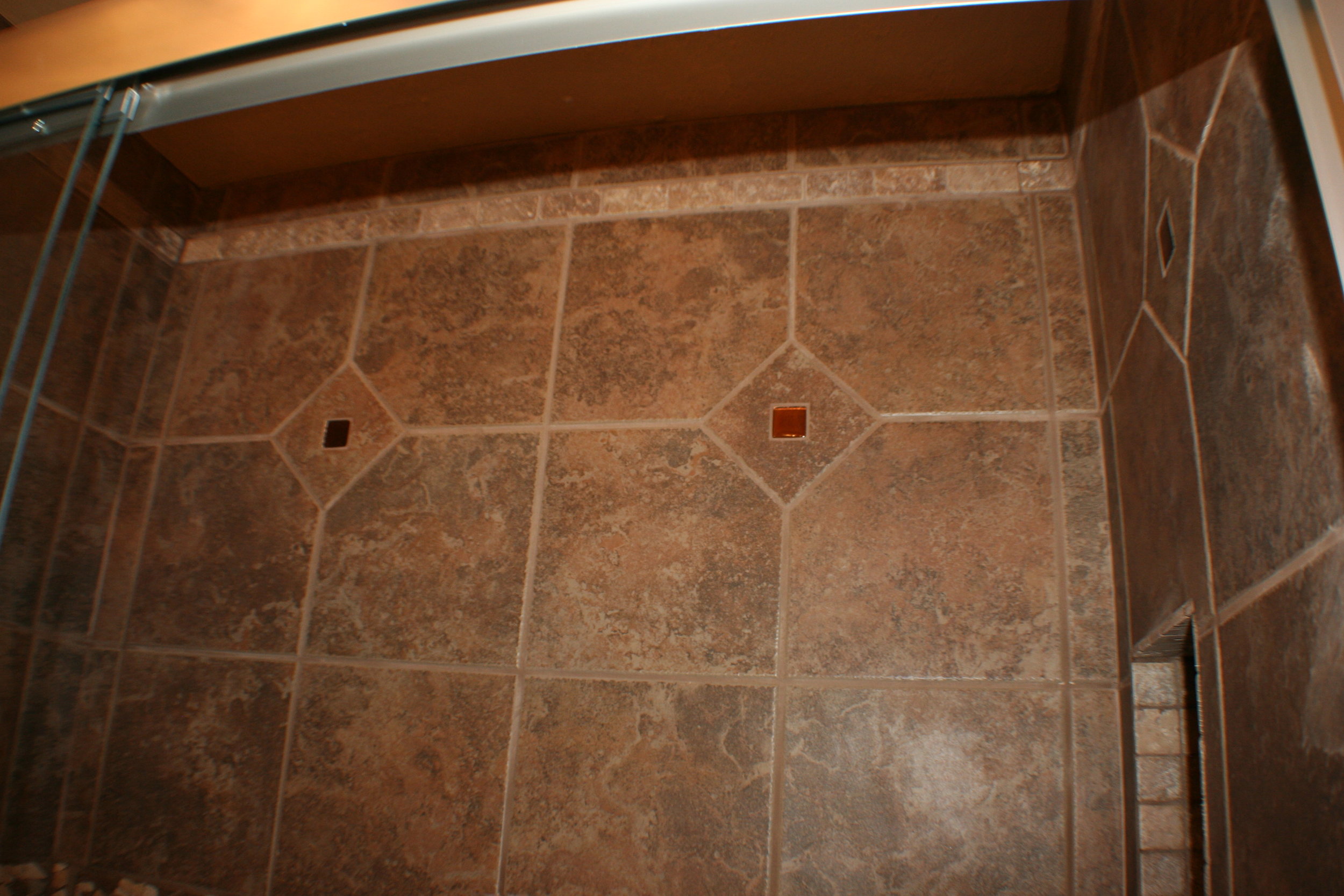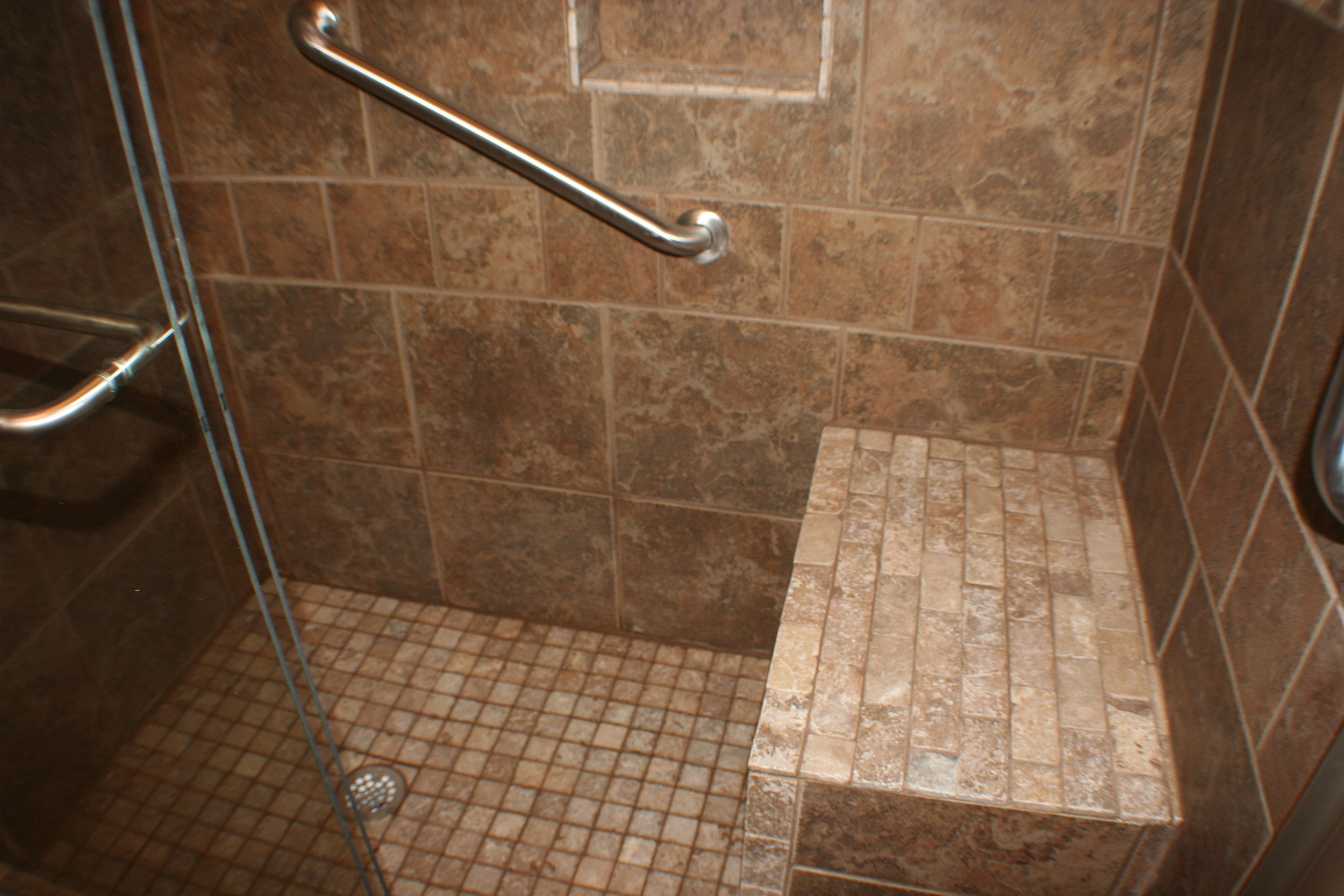 This tub to shower conversion is in Tuscany Bronze
This project consisted of the following:
Deconstruction and preparation of this bathroom.

Remove the shower faucet trim pieces.

Remove the tiled tub enclosure and expose the stud walls.

Remove the existing tub/shower faucet.

Reconstruction phase was as follows:

Access the foundation and modify drain system to install shower drain.

Frame in and reinforce shower stalls walls.

Frame in two recesses to be tiled in later .

Install 2" x 12" reinforcements between studs to support grab bars later.

Make all modifications to the water supply lines needed.

Installation of the new shower faucet.

Install backerboard and tape and float with thin-set mortar.

Construction of the cinder block shower bench.

Installation of 12" x 12" Tuscany porcelain tile on all shower walls.
Installation of 4 6" x 6" amber inserted deco tiles.

Install 3" wide stone feature strip in Tuscany and amber.

Trim tile color is Noce tumbled travertine in 2" x 4" caps and feature strips.

Tile recess areas in Tuscany and tumble travertine.

Install 2" x 2" anti-slip Noce tumbled travertine tile on shower floor.

Grout out all tile work in Sandstone.

Install 3 stainless steel grab bars .

Installation of the faucet trim and shower head in brushed nickel.

Install the frameless sliding shower door in brushed nickel.

These sliding door panels are frameless and compliment the tile design.

Installation of the bathroom floor tile was done in a windmill pattern.
Bathtub to Shower Conversions are a cost effective way to convert your tub into a walk in shower quickly and affordably. eZaccessbathroomS will convert your existing bathtub into a walk in shower. Whether you live in Houston,Texas or the surrounding areas, bathroom renovations has never been so easy.